Child of Healing
|
watercolor 2010
We were created to care for the earth, to nurture it, tend to it, like a garden. And as we do this we must always see it through the eyes of a child. For this is what the God Almighty says. People, animals, and plants.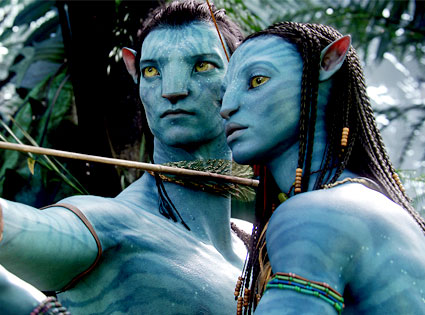 Last Sunday Brian and I finally got to see Avatar with my family. Where to start. If you've known me for over 10 years then you know that there are times when I seem...beyond weird, almost hysterical over "my world" in my head. Why I am like this I ask God daily, but the bottom line it's who I am. It's a connection God has placed in my heart. I intro with this because the movie Avatar, tho for entertainment did something I've never seen done in my life. No, not the animation, tho it was beyond anything else out there. It brought the world I live in, every single day, when I paint, daydream, night dream, everything to life right before my eyes....closest thing to physical other than my paintings. Pandora is the world I would envision while falling asleep as a little girl. Even the avatars...they weren't blue in my dreams, but the way they looked and moved...all the same. I should post my old artwork, that'd confirm my standing.
Crazy talk I know.
Needless to say I was pretty numb after watching the movie. I began questioning again what I am to do with all of this emotion, sympathy, empathy, heartfelt connection everything I see something remotely like Avatar. It's happened more than once. So I did what I only know how to do, and that is paint.
This painting is my response to the emotions, visions, and energy taken from the movie. Trust me, it was very difficult not to draw blue, kick butt, awesome creatures...but I also wanted to give purpose behind the painting than just response. We are connected to the earth, God said to Adam and Noah to rule the earth, tend to it, eat from it, and take care of it. That was the mission given to us by God. Children tend to have such a clear and innocent view on life, and Jesus says to go to God with a child like spirit. I truly believe they are the most important creatures, and what we teach them has such a huge effect.
We all know this, but for some reason we continue to forget and think about ourselves. They are the key to a joyfilled and eternal life.